In today's world, maintaining an online presence is one of the most effective ways to promote your brand. Online visibility enables individuals to connect their brands to customers. It allows people to give updates and information about their products and services. Besides, an online presence enables business owners to engage directly with their audience.
However, maintaining online visibility is not an easy task. It requires consistent action over a long period of time and that can be a lot of work. Fortunately, there are some ways that can help you achieve a sturdy online presence. Keep reading to learn about online landscape marketing strategies and landscaper SEO that will help you improve your online visibility.
What is Online Visibility?
It is the presence of your brand, products, or services on the internet. It enables customers to reach your site by themselves. In addition, online visibility adds value to your brand image, making your website stand out. Even though a company can have a website, it takes great effort to make it visible.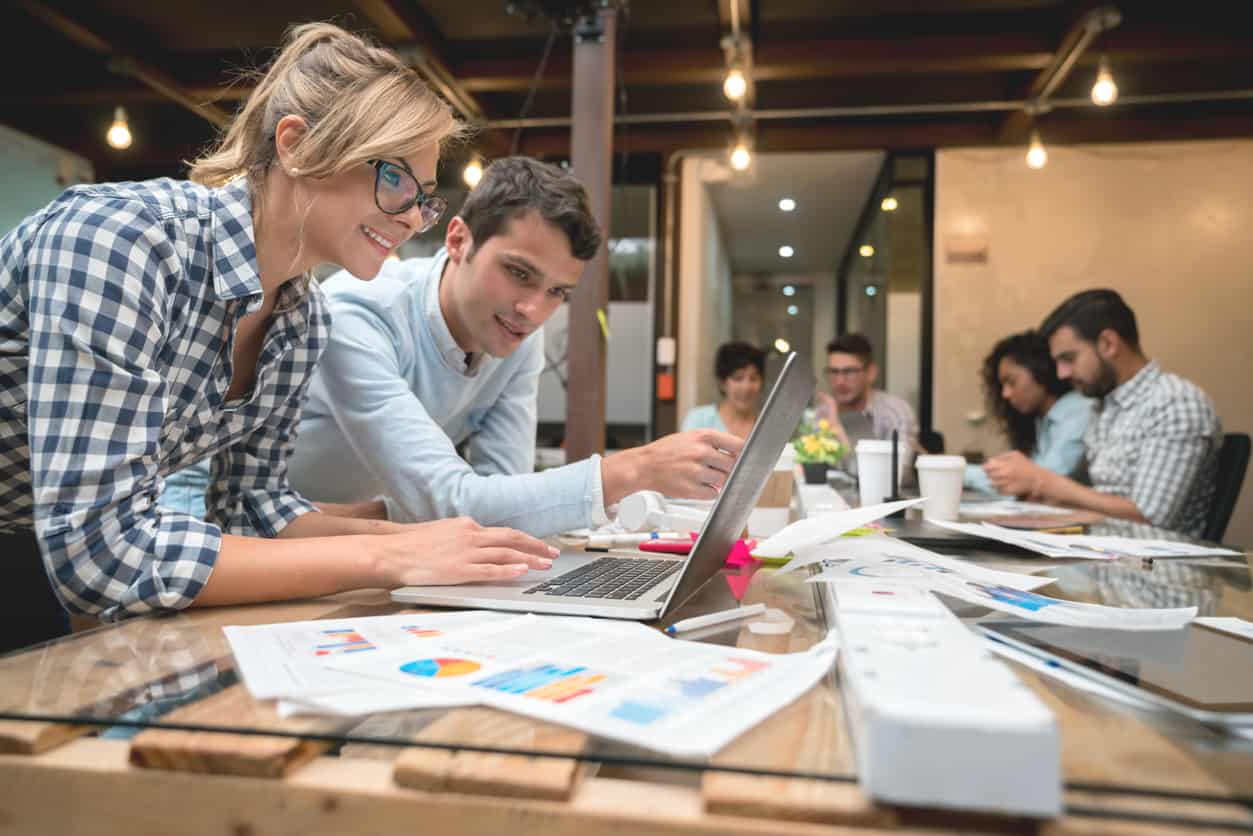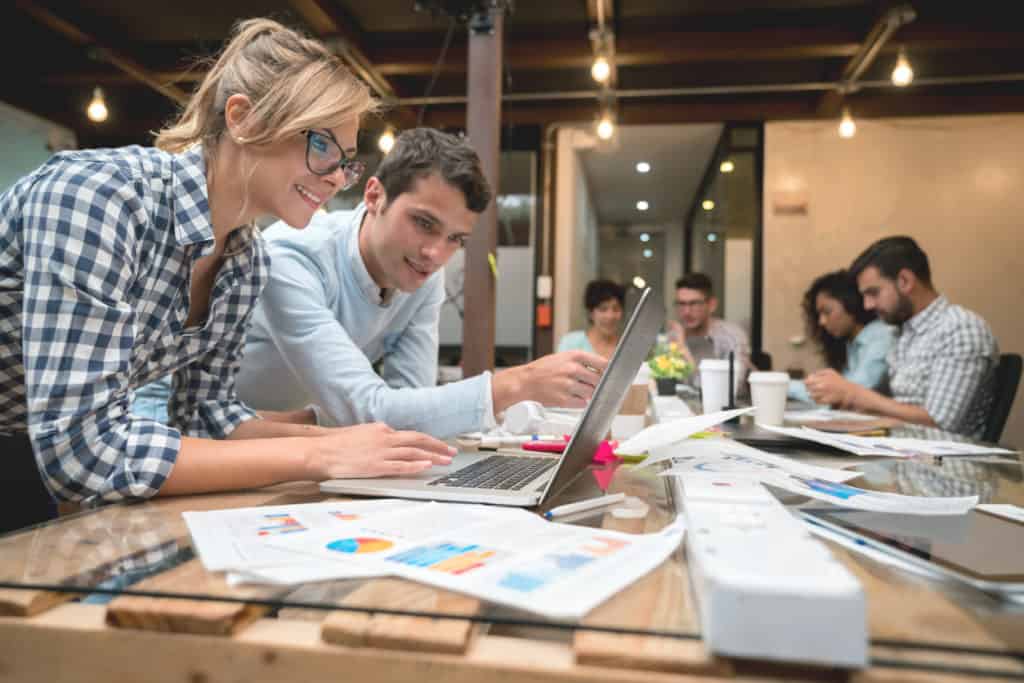 How Do You Increase Online Visibility?
There are many ways to improve online visibility, but not all of them are created equal. You need to consider what will work best for your business and dedicate time to it. The most important part is to be consistent with your online strategy, no matter what method you choose. Also, tracking landing page metrics can be very useful to know how your website performs. Here are some tips on how you can increase online visibility:
1. Optimize Your Website For Search Engines With SEO
Search Indexing and Crawling
The first step here is to ensure that your website is actually visible and search engines can crawl and index your website. If you don't do this all your SEO efforts won't matter because your website won't be visible on Google. You can check this using Google Search Console. Below are some ways to make your website easy to crawl and index:
Consistently add new content to your website – Web crawlers aim to find sites with new and updated content. If you regularly update content on your website, you increase the chances of a web crawler visiting the site.
Update original content – Avoid adding duplicate content to your website. Having content similar to other pages reduces the number of times crawlers visit your site.
Reduce page loading time – The time web crawlers take to visit your site is limited. So speeding up your page load time will ensure that web crawlers visit your site on time.
Enhance internal links – Web crawlers follow links for movement through the website. Strengthening links facilitates the possibility of web crawlers finding your content.
Index Your Website With Google Search Console
A good first step to ensure your website is and can be indexed is to add it to Google Search Console. To do that simply log into GSC and add a property.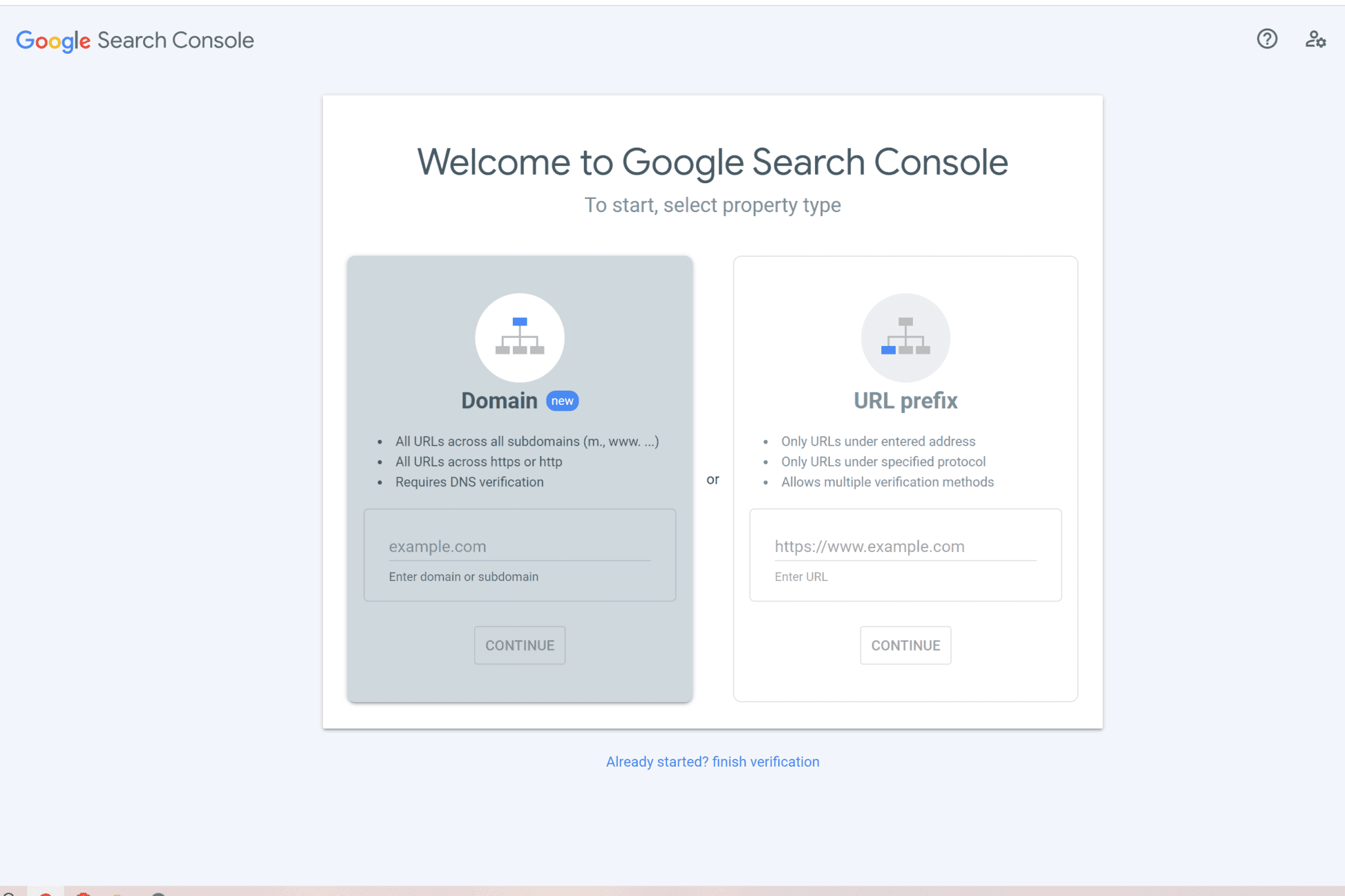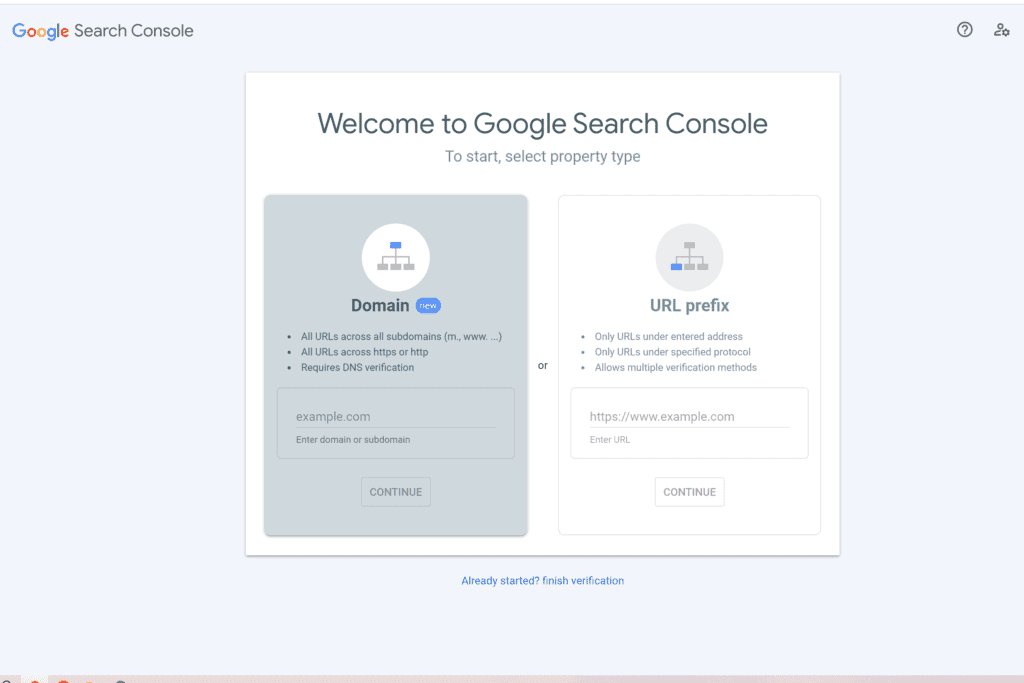 Paste your homepage URL into the "Domain" field on the right. Now you need to verify your site.
There are several different ways to verify your site. The easiest ones are probably:
HTML file
CNAME or TXT record
HTML code snippet
Personally, I think that the CNAME or TXT record is the easiest one.
After you have pressed the "Continue" button you should have received a unique code. You need to enter that code as a CNAME or TXT record in the domain settings of where you bought your domain. In my case that would be Namecheap. It can take up to 72 hours until your site is verified so if it doesn't work immediately give it some time and then try again.
Once your site is verified the next step is to index your existing or new content.
In your GSC dashboard select "URL Inspection".


Enter the URL of the page you want to index and then hit request indexing.


Usually, Google indexes your page within a few minutes but may also take longer.
Search Engine Optimization (SEO)
Search engine optimization (SEO) is the process of improving a website to make it better for search engines. Optimizing your site improves its visibility when customers search for related products or services on search engines. SEO is vital because high rankings and visibility help your brand stand out from the competition. This can lead to a lot of sales or conversions.
To do this you need to optimize your website for the search engine. This means adding relevant keywords to your website content so that when people search for these keywords, your website appears as the top result. You can do keyword research using Google Keyword Planner. Or use other sites like Semrush or Ahrefs. The cost of SEO optimization can also be really beneficial, unlike ads for example. With ads, it is very easy to spend a lot of money if you don't know what you are doing.
Some Quick Tips To Help You With SEO:
Choose the right keyword – Not all keywords are created equal. Some may have too much competition while others may be too specific. The best keywords are those that have high monthly searches and low competition. In order to know which keywords to target you have to do some keyword research and analyze the search results to know what people are looking for when searching for specific keywords.
On-page SEO – Once you've chosen the perfect keyword, make sure to use it throughout your website including in the title, meta description, header tags, and body text.
Optimize images – Whenever you add an image to your website, make sure to include keywords in the file name and fill out the alternate text field with a relevant description.
Create quality content – One of the most important ranking factors is the quality of your content. Write RELEVANT and ORIGINAL content that is helpful and informative (more on this later).
Make sure your website is mobile-friendly – With over 60% of traffic coming from mobile devices, it's important to make sure that your website is mobile-friendly. This means that your website should be responsive and easy to use on all devices. You can test how mobile-friendly your website is using Google's Mobile-Friendly Test tool.
To get a more thorough walkthrough of how to increase your visibility and get more traffic online with SEO you can check out our SEO game plan.
Google My Business
Another big part of SEO is local SEO, especially your Google business profile. If you optimize and improve your listing that can as a result lead to a lot of business online from your local audience.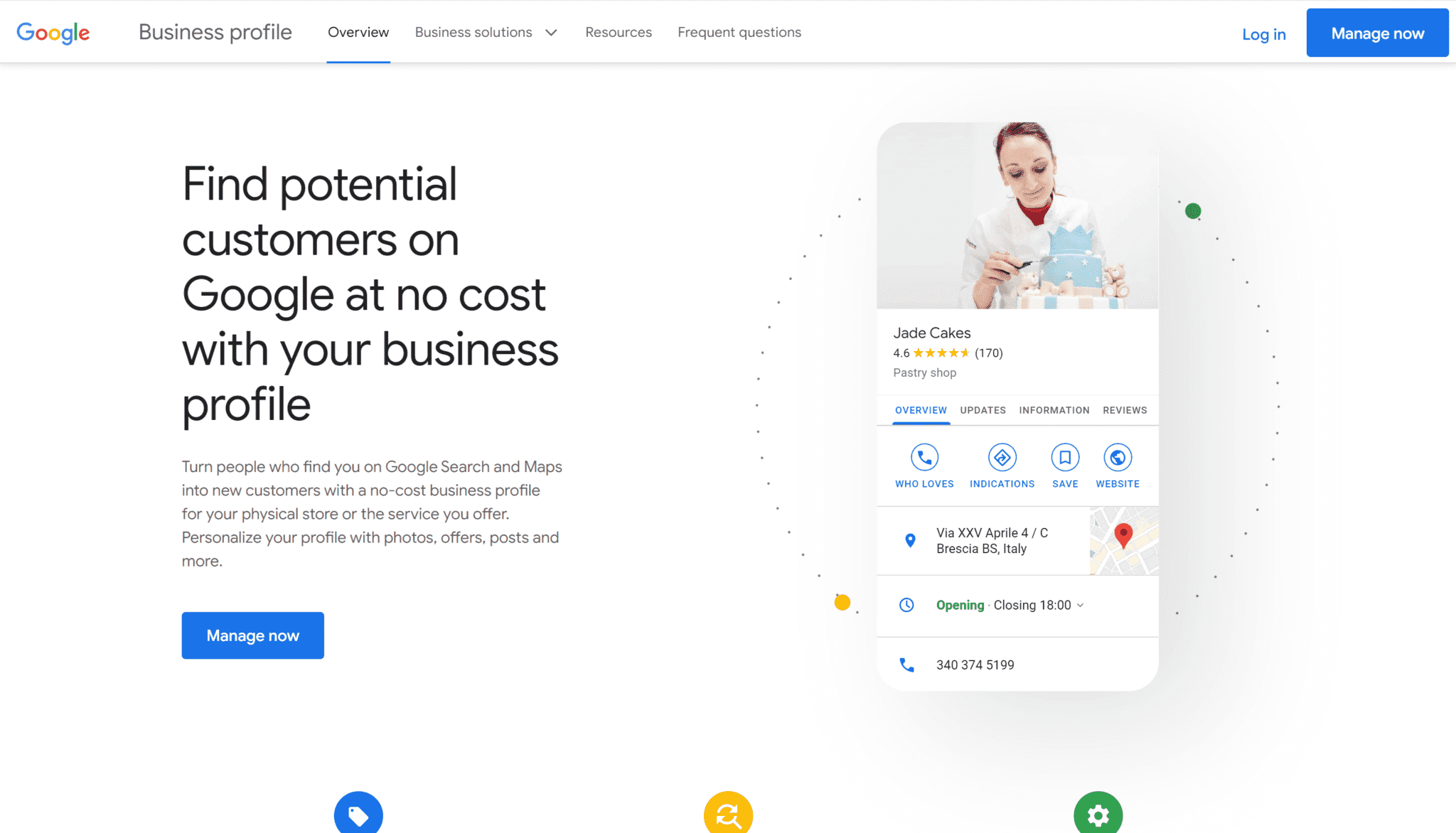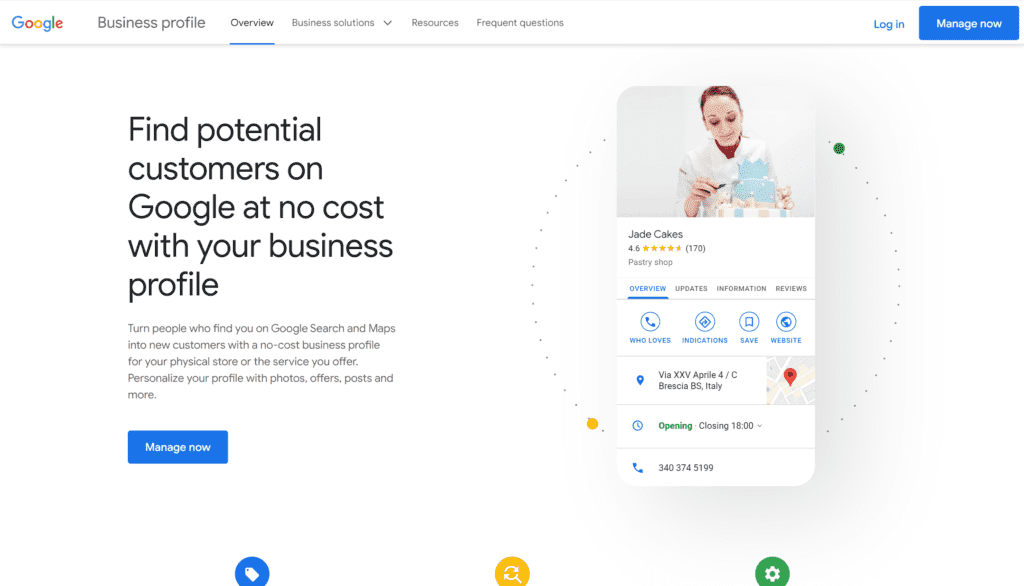 Google My Business is a free platform that allows businesses to manage their online information. This includes your business name, address, phone number, hours of operation, category, and more. Also called NAP which is an abbreviation for name, address, and phone. You can also post photos, special offers, and events on your profile which helps you stand out from the competition.
For example, one way to improve your Google My Business listing and your reputation is with online reviews! Contact current or previous clients that had a good experience when buying or using your service or product. Ask them to provide reviews of your GMB listing that are honest and fair. That will improve your local SEO and will make you look better in Google's eyes!
This guide on local SEO is great if you want to learn more about local visibility online!
2. Use Social Media Platforms To Increase Online Visibility
To create a strong online presence for your business make sure to post regularly and interact with other users on social media sites. You can also use social media to share blog posts and other relevant content from your website.
Importance of a Good Social Media Profile For Improving Online Visibility
Improves brand awareness – Many people use social media networks. Having a good social media network improves visibility among potential customers.
Some customers use your social media profile to judge your brand – A good social media profile creates a good impression among customers who are researching your brand. However, an empty page is a turn-off for some customers. Therefore it is very important to keep your social media updated with new and relevant content.
Communicate about brand personality – Having a good social media profile signals that you are willing to interact with customers. It also helps in forming an emotional connection with the customers.
Help you stay ahead of the competition – Competitors are also working out ways to improve web presence. So having an active social media profile gives you a competitive advantage.
Referrals – Customers who have had a good experience with your brand may refer you to friends on social media. Having an established social media profile allows you to interact with the referrals.
You don't have to have social media accounts on all platforms but ensure you have one on the big ones like Instagram, Facebook, etc.
3. Ads
Ads are the most common and popular way to increase online visibility. You can create advertisements on many different platforms but Facebook and Google are some of the most effective to reach your target audience.
Google Ads
Perhaps the most famous one and maybe the most commonly used. Ads on Google are a form of paid search and can be very effective in getting your website in front of potential customers. Google Ads are displayed on the SERPs (Search Engine Results Pages). Below is an illustration of how Google ads might look like when shopping for a backpack.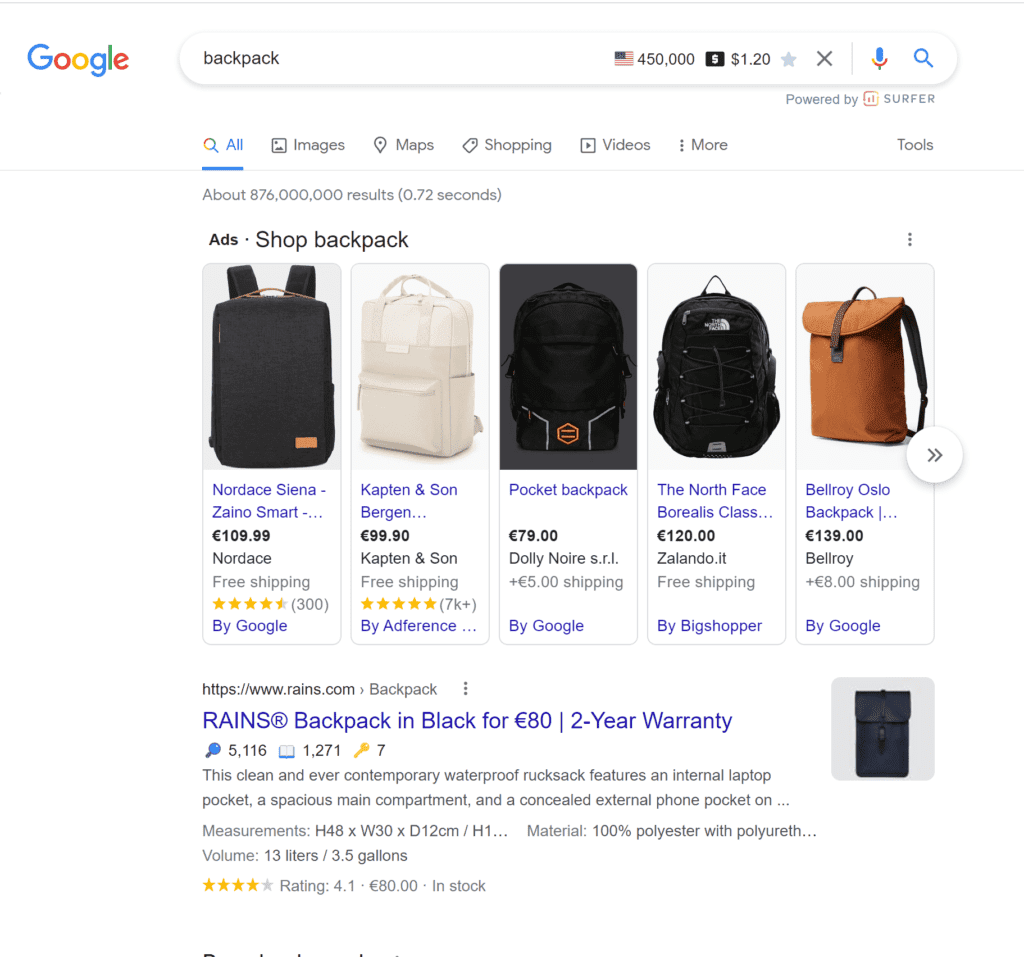 You can read more about Google Ads on their website.
Facebook Ads
One of the newer kids on the block but it's growing up fast. Facebook Ads are becoming more and more popular due to the sheer number of users on the platform. Facebook also offers some targeting options that other platforms don't which makes it even more powerful. On their website, you can find more info on how to get started.
Microsoft Advertising
Not as popular as Google Ads but still quite commonly used. Microsoft Advertising work in a similar way to Google Ads and can be just as effective. You can find more information on their website.
There are many other ad platforms and digital marketing strategies out there but these are some of the most common and most effective for increasing visibility online. Experiment with a few and see which one works best for you and your business.
Other advertising platforms:
When creating online ads, there are a few things to keep in mind:
– Your ad should be relevant to your target audience
– The headline and copy of your ad should be clear and concise
– Use attractive visuals such as images or videos
– Include a call to action
– Set a budget for your ad campaign
– Test different versions of your ad to see what works best
4. Blogging For Online Visibility
Blogging is another great way to improve online visibility. By creating compelling content that educates, informs, and entertains, you can attract more visitors to your website. In addition, blogging helps to improve your search engine results which will also lead to more traffic.
Here are a few quick things to keep in mind:
– The title of your blog post should be catchy and relevant
– The content of your blog post should be well-researched and informative
– Include images or videos in your blog post to make it more visually appealing
– Use keywords throughout your blog post so that it ranks higher in search engines
– Share your blog post on social media and other online platforms
– Create and publish content regularly to keep your audience engaged
Also, ensure your blog post is SEO optimized so it will generate some traffic for you. Check out our Landscaping SEO Cheatsheet to help get started with SEO for your landscaping business.
Another thing to remember, if you're not a writer or don't have time to blog, you can always hire a freelance writer to create content for you. Just make sure they are experienced in SEO and creating quality content.
The Bottom Line
Online visibility is an important marketing strategy in the online world. Therefore, business owners need to take the necessary steps to reach potential clients online. The first step is creating a great web design by choosing the right web design agency and optimizing for search engines. Just taking those steps will most likely set you apart from many businesses in your niche. Ensure you contact Arepto today to get a reliable partner to help you get started on the right foot with your online marketing.
If you have any questions or need help with your online visibility we are happy to help!